"Wear a tie" is kind of like "start with a joke." It's good advice, but you have to know your audience and occasion to execute it properly, and missteps can be disastrous. As with jokes, five is about the bare minimum of ties you should have to be prepared for any situation. But it can't be just any five. Here's one suggestion for a versatile five-tie wardrobe.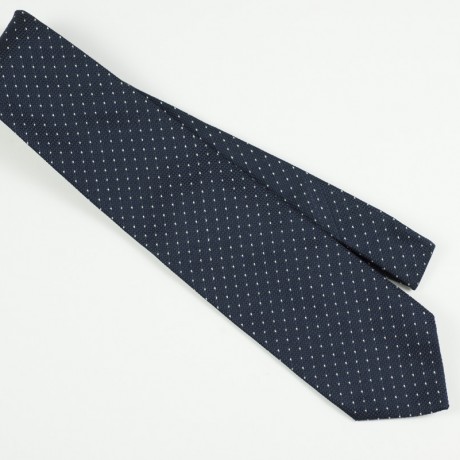 Ties worn to job interviews should be conservative. They should make you look professional but not draw attention away from you. It should complement the navy or charcoal suit you will likely be wearing. A common mistake is to choose ties that are too bright or too shiny. A simple pattern on a navy ground will always be effective.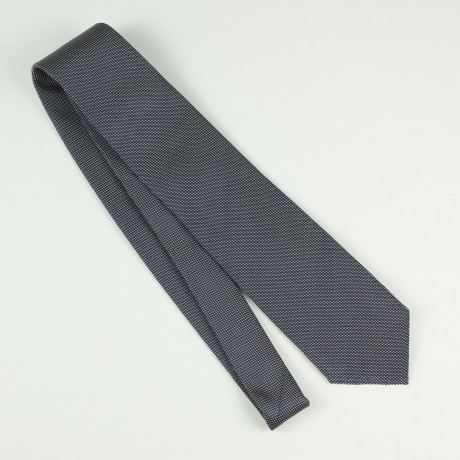 Although job interviews and weddings are the two most common tie-wearing occasions, they should call for different neckwear, as a job interview is a professional meetings, while the wedding is a celebratory and social one. Patterns in black and white, or silver, are traditional for weddings.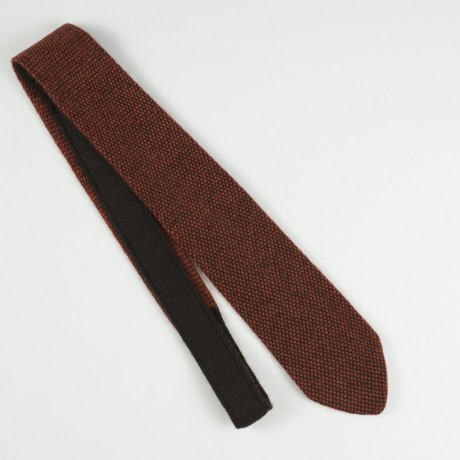 Not all tie-wearing occasions have to be so formal. But to wear a tie informally, you need an informal tie. The job interview tie and the wedding tie would be out of place worn with a sportcoat (as opposed to a suit), but the knit tie is right at home.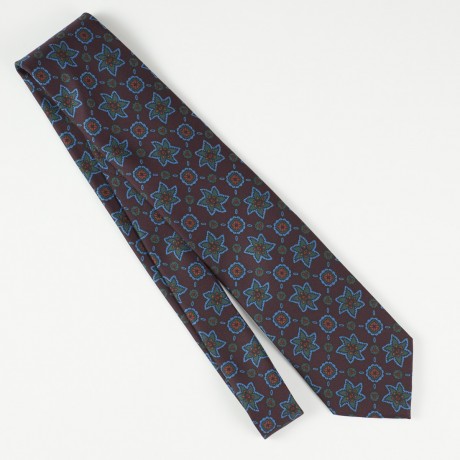 OK, I'm cheating a bit here. Really this should be at least two ties - one for summer, one for winter. But since we're in the colder months, I'll suggest a winter tie. Wool ties, cashmere ties, and madder silk ties go particularly well with winter clothes like tweeds. Since the casual tie I chose was cashmere, I picked a madder for my seasonal tie.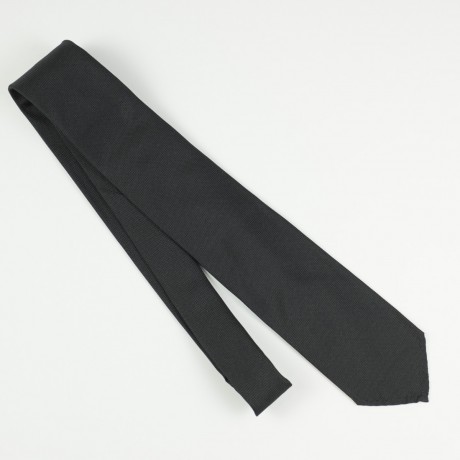 Just because you're not wearing a tuxedo doesn't mean you can't borrow from its aesthetic principles. Evenings are for white shirts, dark suits, and even darker ties. For your evening tie you can also choose something with more sheen to it, such as satin, which will look much better under dim artificial light, or even better, moonlight, than the bright sunlight of daytime.
And if necessary: the black tie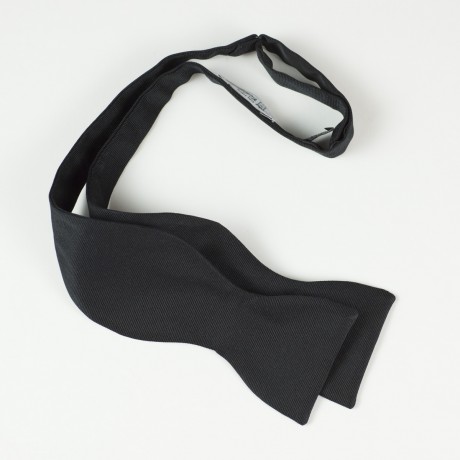 If, however, you are wearing a tuxedo, accept no substitutes. Wear a bowtie. A black one. Tie it yourself.